Carver – Richard Loring Is Home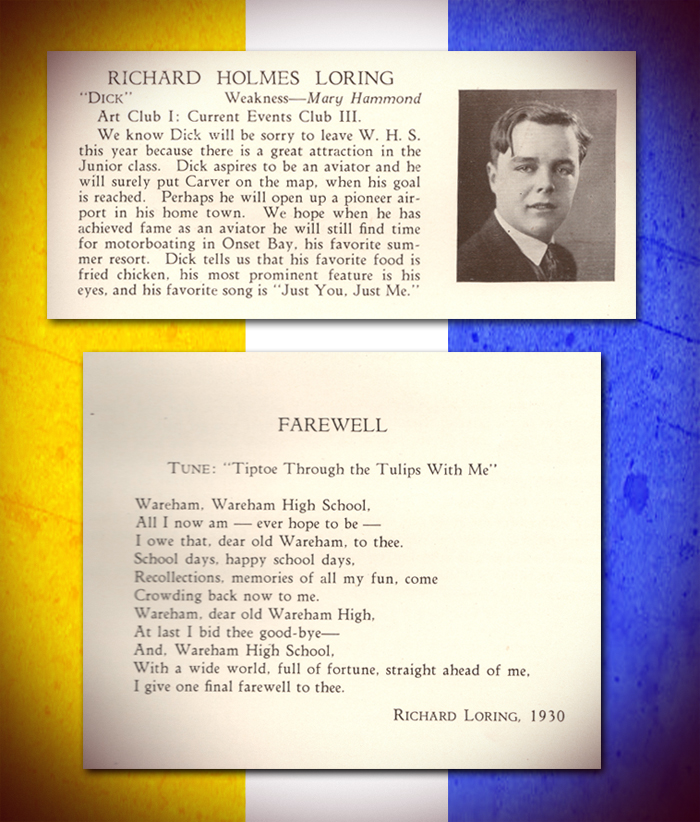 Richard Loring, Class of 1930, Wareham High School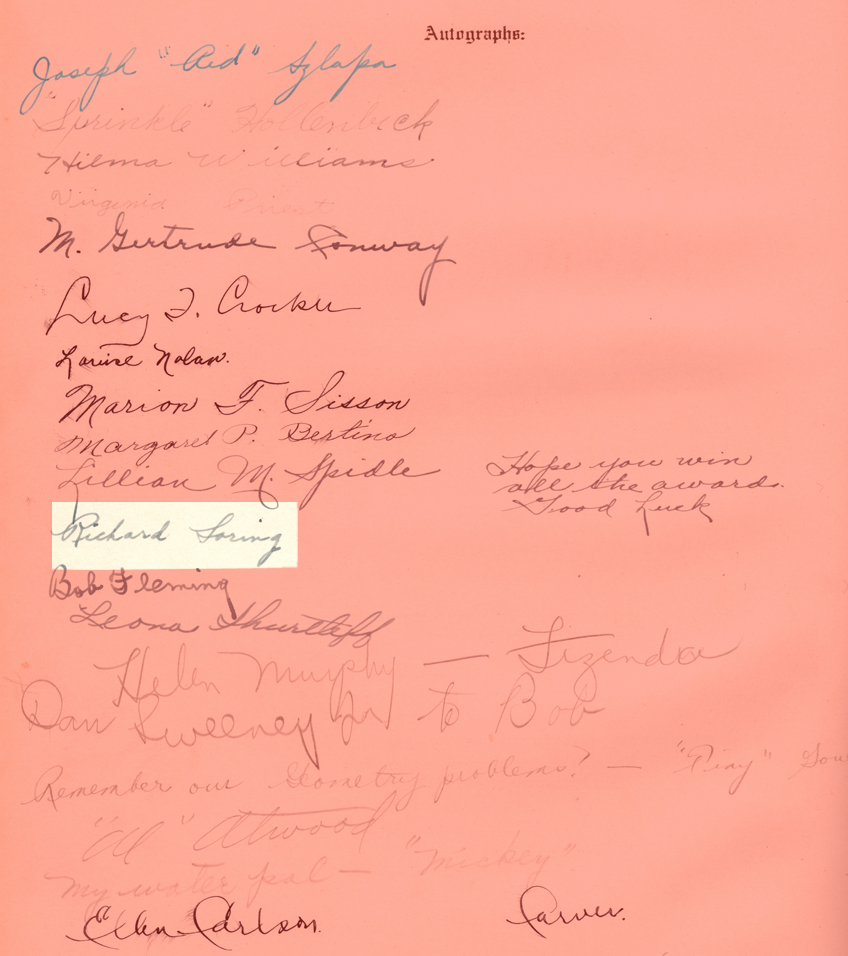 The autographs of Richard Loring and some of his classmates.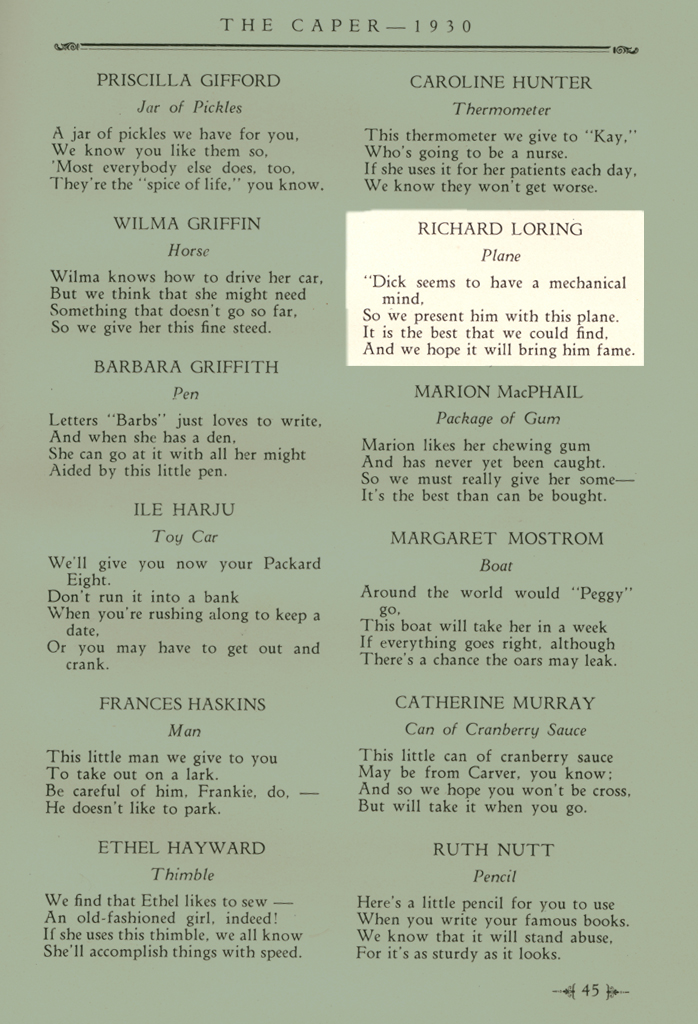 Sixty-six years after the plane he was flying in crashed into a mountain in Corsica, Army Air Corps Cpl. Richard Loring's remains came home to Carver.
 Born in Brockton in 1913 and raised in Carver, Loring served in the Mediterranean theater during WWII as a member of the 57th Bombardment Wing, 12th Air Force. On May 10, 1944, a B-25C aircraft of the 57th Bombardment Wing took off from Ajaccio, Corsica, on a routine courier mission to Ghisonaccia, Corsica, military officials said. Loring was one of five passengers killed when the aircraft crashed into Mount Cagna in Giannuccio, near Sartene, Corsica, they said.  A few days after the crash, a search party found the wreckage at the site, but said the remains could not be recovered. Identification tags, belonging to Loring, were found at the crash site.
CLICK HERE TO READ Boston.com story (in a new window)